A
Bit More
selection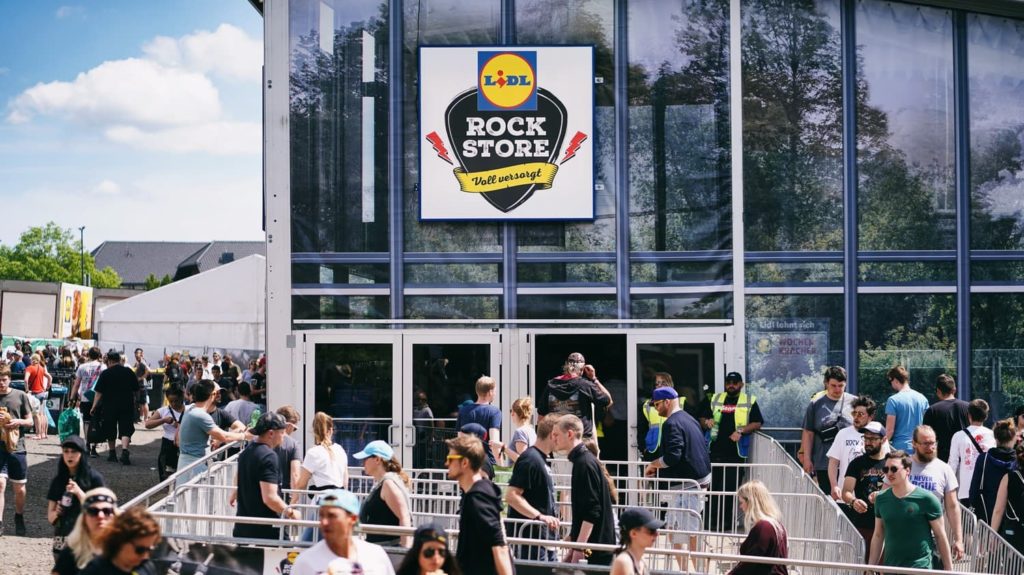 Please welcome our highly anticipated new partner for the AIRBEAT ONE Festival 2022: Lidl!
Under the motto "Lidl Beat Store – Voll versorgt", the local food retailer will offer over 350 products in the festival branch. This means you can conveniently shop your festival essentials directly on the Main Camping 1 and get everything from baked goods, fresh fruit and vegetables, barbecue products, beer to camping products and cosmetics directly at the usual low Lidl price. To ensure that everything arrives at your camp with ease Lidl also offers a trolley service.  To keep the store in true festival style, there will be a chill-out area, barbecue stations and a food truck around the festival branch.
Of course, the festival branch is accessible for every camping guest. So forget the stress of shopping during the festival preparations and get everything on site in a relaxed way!